Our glass eyes - from Lauscha Germany, for your lovingly made dolls, bears and teddies.
In our company's online shop Kanis eyes you will find: A complete range of Eyes for dolls. Beyond that, you also get eyes for your bears and teddies, most of them from our own production. Kanis-Augen has the largest selection of colours in glass eyes for dolls.
Choose from our huge assortment.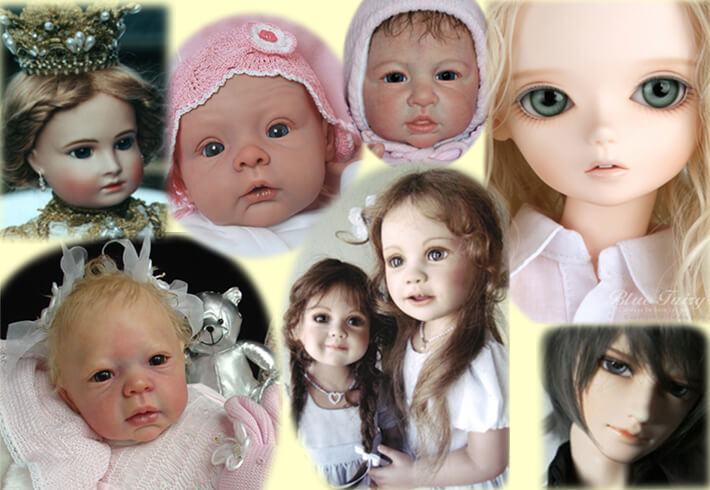 In our internet shop of the company Kanis eyes you will find a full range of glass eyes for dolls, mostly from own production. Our range includes glass eyes for dolls: reborn-iris rim eyes, doll eyes, eyes on wire, dark rim eyes, art eyes for BJD Dolls, designer eyes, iris rim eyes, googly eyes, paperweight bru eyes, antique eyes. Also, you will get from at us black and colored teddy bear eyes. Shape: round, tweaked, oval, solid, flat, sleep eyes - flirty eyes.
Lovingly made by handwork, Lauscha Germany by Kanis eyes with fective depth and brilliance.
A businessman from Franken recommended us, the making of dolls eyes and the experiences of my father in law were therefor an excellent basis. He was the last master for the production of Dolls- and figure eyes and learned it, next to my wife, to my son and his wife and our home workers. My father-in law passed away on 07.09.1999 unexpectedly. But we run our family business 'Kanis-Augen' in his spirit and we have earned us with the time a name among the larger and smaller customers at home and abroad. Our advantage is in addition to the diversity of the offer, especially the high quality of traditional manufacturing. Our for sale offered German glass eyes have large depth and brilliance. We fulfill specific customer requirements in terms of Iris- and Pupil size and custom wishes. The material comes exclusively from the Farbglashütte in Lauscha for our crystal glass eyes. The glass will be melted in pot furnaces and the glass makers pull by hand the colored glass rods and tubes. This materil is the basis for the diversity of the manufactured eyes.
You can see the traditional preparation of starting materials be in demonstrations at the annual christmas ball market at the 1st and 2nd weekend of Advent.
Links: Farbglashütte and ball market
Our advice
New product